Global Sports and Entertainment Business
Summer 2024
Session 1 Dates:
June 23-July 6, 2024
Session 2 Dates:
July 14-July 27, 2024
Location: On-Campus
A two-week intensive in the fast-paced world of sports & entertainment business.
WATCH VIDEO
The Global Sports and Business Academy is a residential two-week summer program offered to intellectually curious and talented rising high school sophomores, juniors and seniors. Accentuated by hands-on, didactic learning experiences, students will receive first-hand instruction from world-class faculty and renowned Los Angeles area professionals from across the sports and entertainment industries, including law, technology, management and marketing. Included will be workshops on college admission, career and professional development, leadership, diversity, multiculturalism and negotiation.
Under the guidance of experienced faculty, along with executives and leaders from an array of leading sports and entertainment companies, The Global Sports and Entertainment Business Academy (GSEBA) strives to provide participants with insight into the fascinating, fast-paced, and often high profile sports and entertainment industries. GSEBA students will not only be introduced to a broad array of career opportunities within these highly competitive industries, but they will leave with a solid understanding of the disciplines which make up and contribute to the success of a sports or entertainment company, including management, advertising, sponsorship, technology, marketing, law and media. The opportunity to exercise leadership skills and teamwork round out the student experience as they engage regularly in thought provoking, team-oriented activities built to hone their critical thinking and problem solving skills.
Participants will become part of a selective database for prospective internships for companies supporting the Global Sports and Entertainment Business Academies.
Global Sports and Entertainment Business Academy is a residential program on LMU's Los Angeles-area campus. There are no commuter options at this time - all participants are required to live on campus for the duration of their program.

Learn innovative business concepts through a variety of online classroom and co-curricular experiences, and meet industry leaders from well known sports, entertainment and technology companies.
Explore concepts of advertising, sponsorship, media and other interests that support the sports and entertainment industries.
Gain leadership skills through creative in-class exercises that put students in the executive chair to tackle issues common to sports and entertainment decision-makers.

Application Fee: $65

2024 Program Cost: $5,400

The program cost includes:

Tuition for two-week, non-credit course
Housing and meals for two weeks
Course materials
Use of campus recreation facilities
Class field trips
Two weekend social trips off campus

For additional information about program tuition and fees and payment options, please visit our Fees Page.

This class is open to rising high school sophomores, juniors and seniors.

Requirements:

Online Application
Personal Essay: Read the Prompt Now
Letter of Recommendation from a teacher or counselor
High School Transcripts
$65 Application Fee
TOEFL Scores (for International applicants whose primary language is not English)
Meet the Team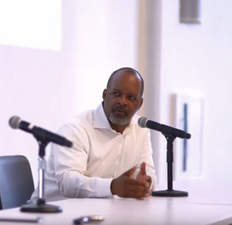 Supporting Organizations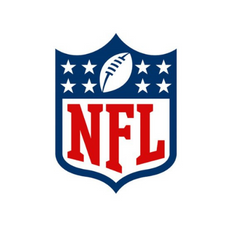 Create the World You Want to Live In
Join our mailing list or submit your application by our March 15, 2024 deadline.